Excitement Building for America's Premier Retail ATM Event!
Check Out Our
Unmatched Program of Seminars-Workshops - Flash Presentations & More...
Unique Content Not Available Elsewhere -
Focused & Designed Exclusively for America's ATM Owners/Operators/Suppliers
No other event focuses 100% on the Independent/Retail ATM marketplace in the US...NAC2018 ATMs*Across*America is where the action is for ATM providers!
Whether you are thinking about deploying ATMs, brand new to the ATM business, or an ATM industry veteran, this is the one event that provides you with the best and most current/relevant information - and the best bang for your buck...period end of story.
If you do business with one of our NAC2018 Sponsor Companies, then YOU qualify for our LOWEST PRICE registration for this year's show!
NAC2018 Sponsor-Customer Discount SPECIAL PRICING!
FULL EVENT REGISTRATION - ONLY $345 for all Customers of our awesome NAC2018 Sponsors...
All-inclusive registration provides full admission to ALL workshops, seminars, networking events (Receptions/Breakfasts/Lunch w/Headliner), ATM Security Academy III, and our unparalleled NAC2018 Expo Hall - with the leading Retail ATM Suppliers, Products and Services!
Flash Presentations for new products and services,
Key presentations from US Federal Reserve and US Secret Service,
Latest information on ATM BitCoin/Cryptocurrency opportunities,
MAKE YOUR PLANS TODAY - DO NOT DELAY - & WE'LL SEE YOU ON THE STRIP - IN OCTOBER - FOR AMERICA's #1 ATM EVENT OF THE YEAR!
INDUSTRY NEWS FLASH -
"ATMs Go to Washington" Initiative a Major Success
NAC Continues its Work to Stop the Rampant Bank
Account Blacklisting of ATM Companies
Contributions are Requested for Congressman Luetkemeyer's
Re-election Campaign - It's Time for Us to Step it Up!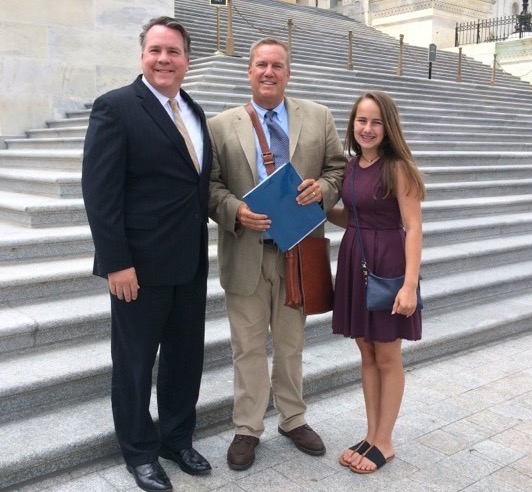 ---

Timothy W. Baxter, President of Dallas-based Swypco, LLC, and a founding director of The National ATM Council, Inc. (NAC), testified on behalf of NAC at a hearing scheduled February 15, 2018, before the Financial Institutions and Consumer Credit Subcommittee of the House Financial Services Committee.
---



FBI Issues ATM "Cash Out" Warning
The FBI has issued a warning of an imminent "cash out" attacks against ATMs in the U.S. The wording of the alert, along with past history of "cash out" attacks, indicates this threat is primarily focused on FI/Bank ATM providers, not retail ATM ISOs/IADs. Read More >>
NAC's Lobbying Gear Up with "ATMs Go to Washington" Event
The National ATM Council (NAC) has pronounced "ATMs Go to Washington" an unqualified success. Taking place July 17-18, the two-day "fly in" event saw dozens of ATM industry professionals conduct more than 30 meetings with policymakers and their staffs. The group met primarily with lawmakers from the Senate Banking and House Financial Services committees. Read More>>
Looking Back and Looking Ahead with NAC's Chair Emeritus Curt Selman
Curt Selman, of Selman Telecommunications Investment Group, is known among his peers in the ATM industry for his quick-witted sense of humor, straight forward manner, and clever anecdotes. Professionally, he's earned an enviable reputation for building ATM and vending routes throughout the Dallas Metroplex. Today his locations include a mix of hotels, convenience stores, sports venues, and independent retail outlets. Read More>>
---

---
Thank you to our NAC2018 Sponsors!
Platinum Sponsor
Gold
Silver
Bronze
Event Sponsors
Product
Media Sponsors